How To Unlock MLS Data – Stuff not available on many other sites.
The first part of this post explains the what and why to unlock MLS data… Scroll to the bottom for the how.
What sort of data is this and why in the world would I want to unlock it?
Listing Status, Days On Market, Price Change History are some of the unlock-able fields.
Many of our clients have experienced the following: They search online for a new home or first home, they view many homes online and pick out a few to look at and then call us to schedule showings only to discover that many (or often all) already have accepted offers! They don't have the access to unlock MLS data on most sites – What a waste of time and energy… So we have designed this site to be able to show you the status of the property and some other pertinent fields! A few rules are in place with those that control this data however (see below).
Also, many people are curious just how long a property has been on the market and if it has had any price reductions. Many of our clients decice to unlock the MLS data to decide what their house is worth or to gauge what they might offer for a house for sale. **Shameless plug – We are here to help with either of these using even more advanced tools, just ask 🙂 **
With our site, no registration is required to see a lot of information. We do not believe that you should be forced to register to see the MLS data that is shared between cooperating brokerages, yet to see some advanced data you are required to register on our site. This is not our idea, but yet we wish to make this data available to you.
Why do I have to register to see these additional fields?
The data on this site is proprietary data that is shared with our site by our local MLS or the South Central Wisconsin Multiple Listing Service (SCWMLS).   The rules in place that govern how this data can be shared state that for you to be able to view these additional fields, we need to establish a relationship… in other words, two way communication of some sort… the process is simple and shown below. Soon you will be able to unlock MLS data for some information normally hidden from the consumer!
We don't spam and just in case, you can unregister at any time!
---
Process To Unlock MLS Data for Offer Status
1) On a property detail view simply click on any of the places "Unlock" appears.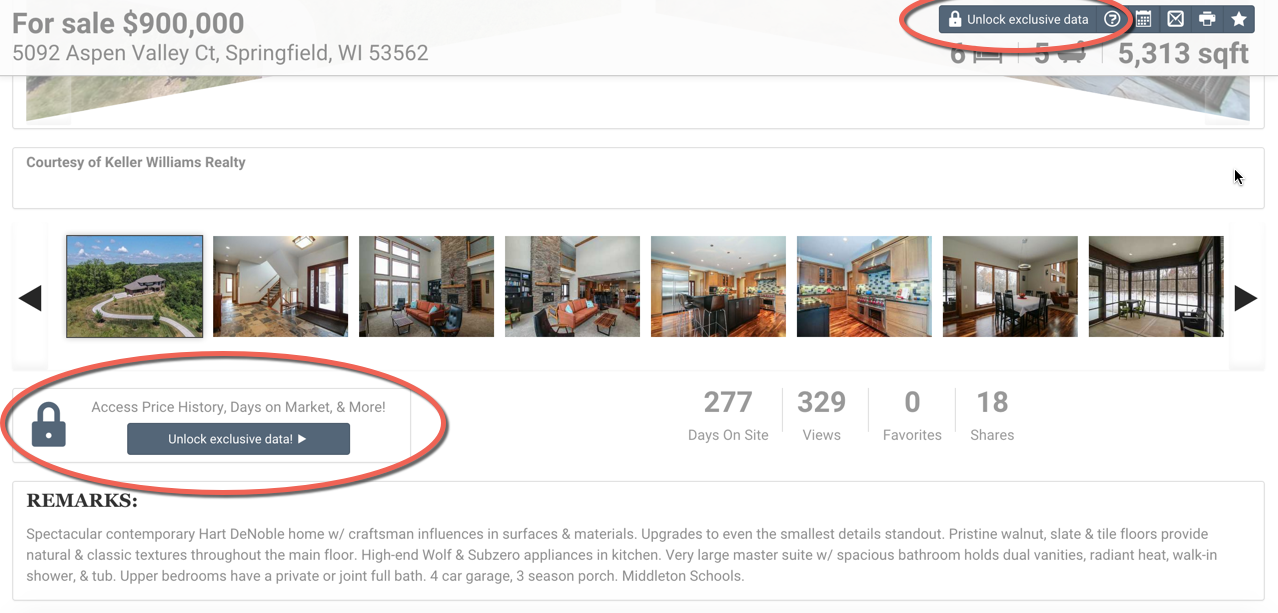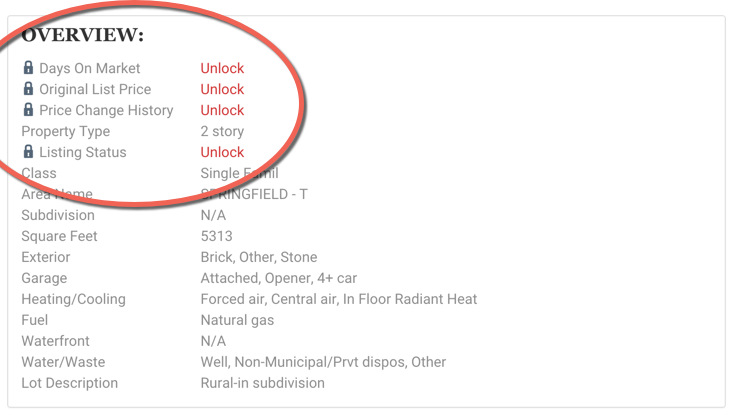 2) Fill out Name, Email, create a Password, Click on the Terms of Use, which will then be displayed.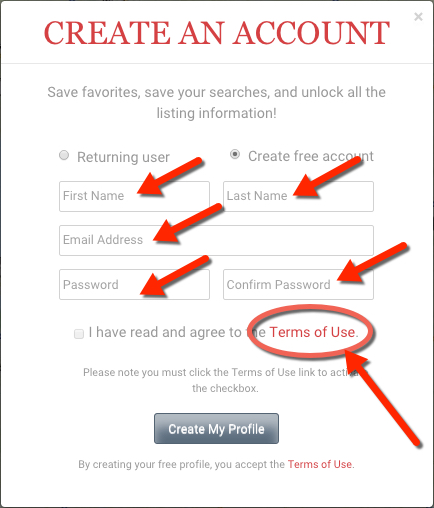 2-a) Surprise, surprise… Here are the terms of use! Click the box acknowledging that you have read and agree to the terms of use, then click on "Create My Profile".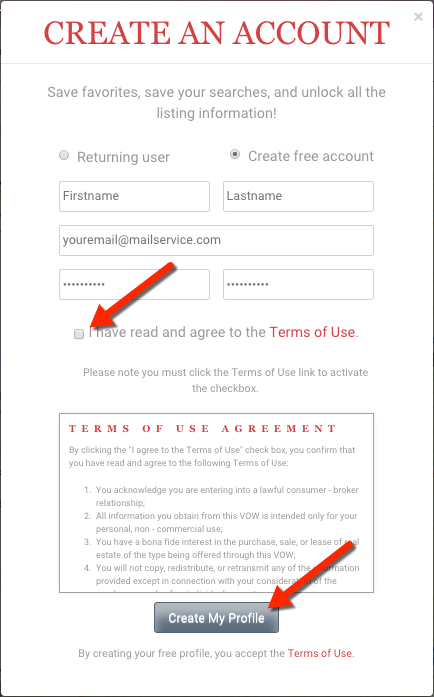 3) The next screen instructs us to – check your email.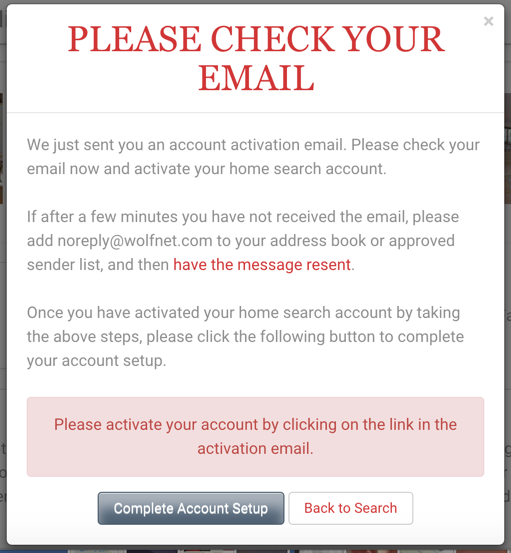 4) Find the email from noreply@wolfnet.com and click on the "please click here" link to Activate Your Customized Search Account.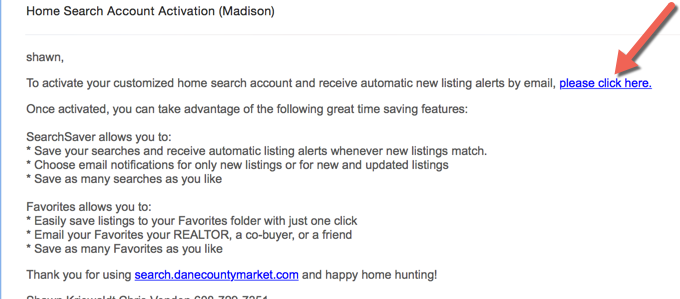 5) Click on the "Complete Account Setup" Button. You should now be able to view the current status of the listing and additional information as depicted below!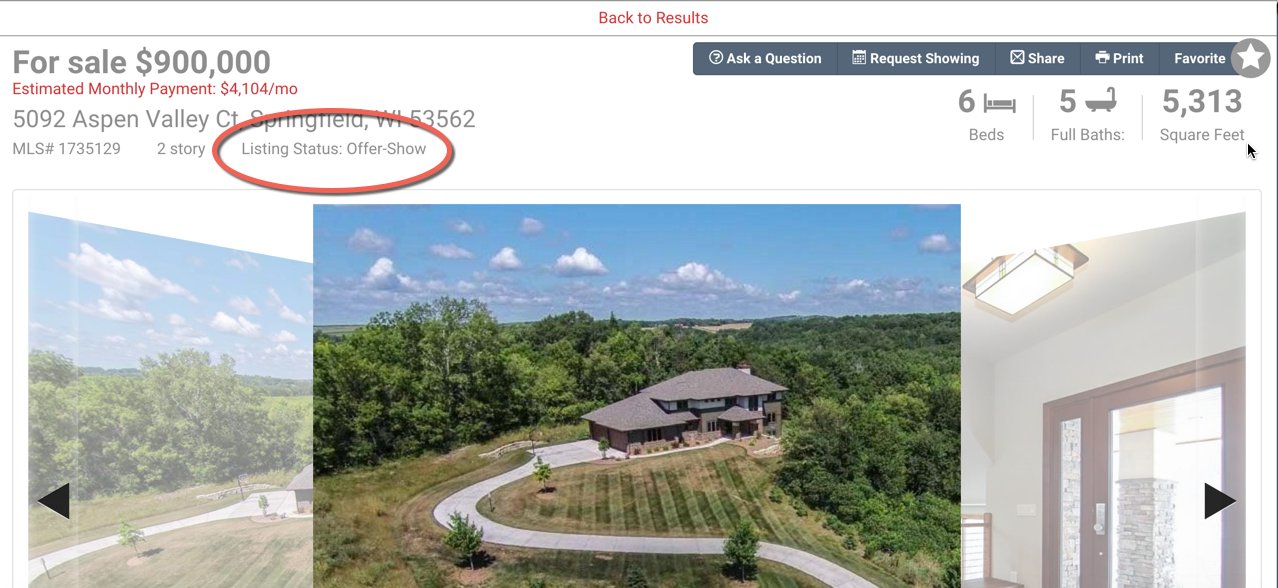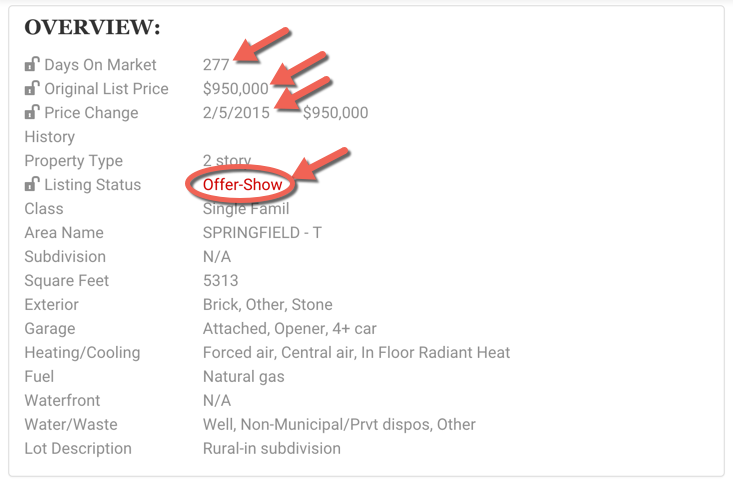 6) Call us at 608-852-1035 to see any property or get any questions answered!
If you need a question answered about a house or if you want to see one, we are here to help…   whether you are buying this month or next year.
Happy Home Hunting – Thank you for using our site and we hope that you find it useful.
If you want to view Market Data relevant to trends in Homes for Sale In Madison, WI and Dane county, click here or scroll up the the top of the page to display the MARKET DATA menu.