---
2) You'll be asked for your name and email address and to create a new user password for yourself.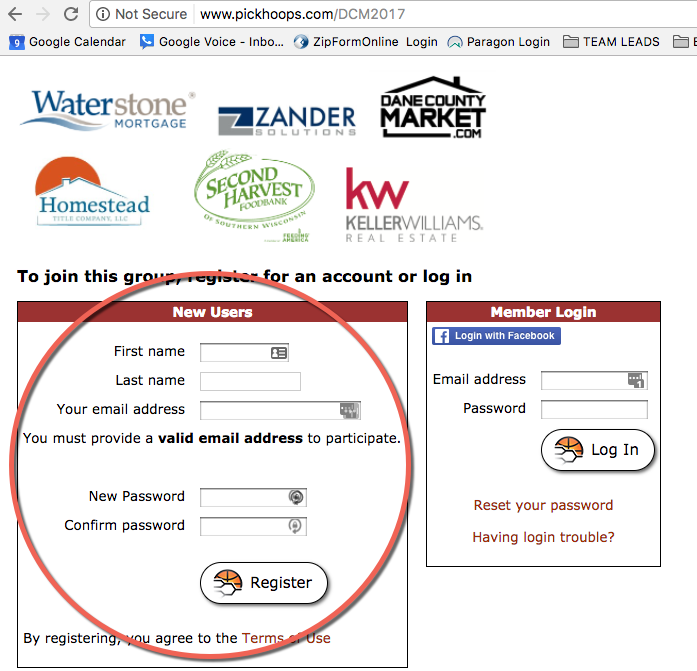 3) Once You Hit "REGISTER" It will send you a confirmation email. Find the email and confirm your entry.
4) Click HERE to log in to the site. You'll be asked for the group password. This group's password is:  Ch2ll3ng3 (the 2, 3 and 2 are the only numbers in the password).
5) DO NOT ENTER A NEW BRACKET… I have your bracket entered already!  I will add your bracket to your profile after I see you have registered!
Good Luck!
---
Please consider a donation to Second Harvest Foodbank of Southern Wisconsin…
or to a charity of your choice to help those in need! Any donation is appreciated… Second Harvest can provide 3 meals for every $1.
Online bracket entry closes Thursday, March 16th at 11:18pm CDT
---
Thanks to our sponsors / parnters!